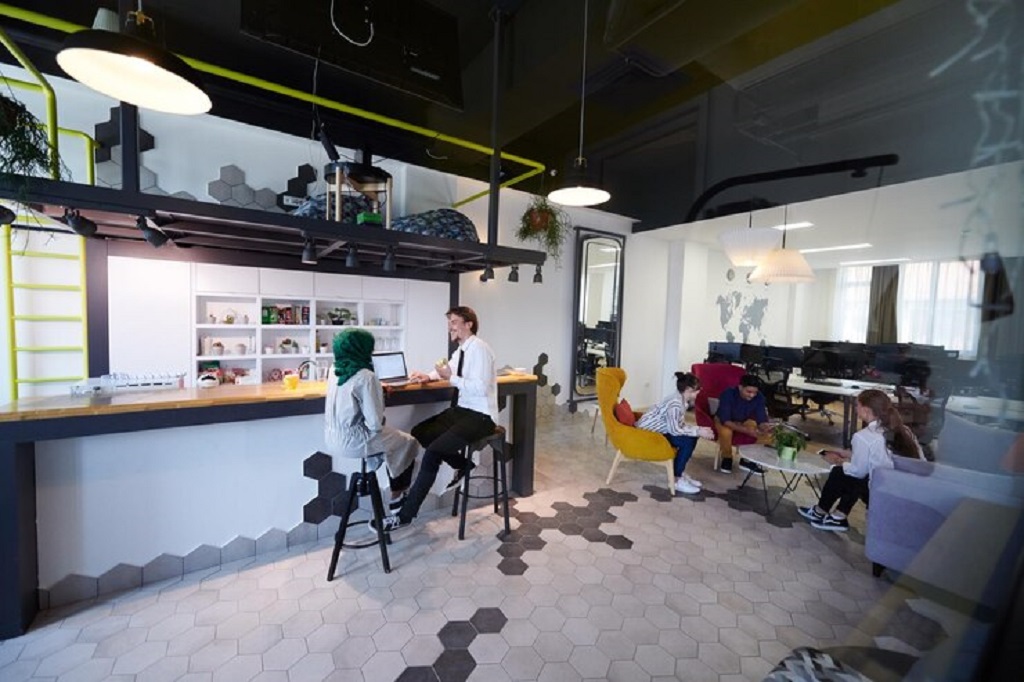 Hybrid Office Setups Trending In 2022
The workplace is changing drastically all throughout the world. Employers are experimenting with something called "hybrid working," which is tearing up the rules about how, where, and when people work. It's a shift that is gaining traction. According to a recent survey, 75% of employees think "hybrid work" will become the norm in their workplaces within three years. 
What will the hybrid workplace look like if this is the way of the future of work? 
1. Rearranging the Desk Culture:
Rows of similar workstations packed close together must give way to more diverse, adaptable, and individually controllable workspaces that accommodate all employees and work preferences. There might be private places, reservable desks, or landing areas, all of which should have individual control over lighting, temperature, and acoustics. Desks next to the windows invite individuals, pairs, or small groups to work together while taking a break or performing simple activities. Such an arrangement completely utilizes the corporate office interior design & its place efficiently.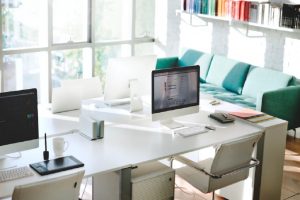 2. Adjustable Acoustics:
In 2022, acoustics will be a key consideration for designers. The carpets and sound-absorbing material on the ceiling and in the furniture in the desk-allocated areas—allocated in accordance with a hoteling scheme—muffle noise. The architects purposefully choose less sound-absorbing material along the central staircase and in other socialization areas to generate a "coffee shop buzz" and entice people in to converse and interact. On the contrary, architects are equipping the ceilings' unique textured coating which has the appearance of snow. In open spaces where there is a lot of uncarpeted space, this coating reduces noise and reverberation that would otherwise be amplified by voices, footsteps, and other noises.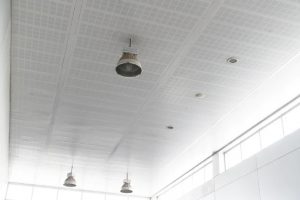 3. Multi-Use Areas for Flexible Working: 
Given the prevalence of remote work, it might not be practical for every company to give each employee a desk of their own. Organizations are trying to consistently assign workstations to those who need them on daily basis. However, today they believe that multipurpose spaces with flexibility, like the one next to a communal kitchen, may promote efficient work and collaboration. Employees can experience being "alone together" in a café setting, just like they could in a coffee shop or library.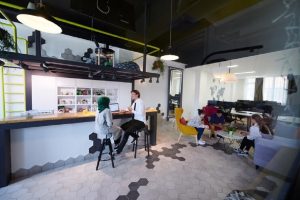 4. Revamping Hallways: 
Wide hallways facilitate movement, the exchange of ideas, and the flow of people. Colleagues can carry on conversations or start up a conversation as they travel from one location to another thanks to the spacious hallways.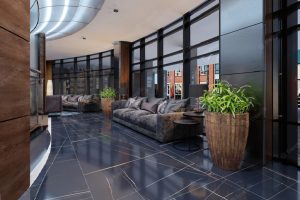 5. Luxury in Open Spaces: 
The freedom to leave the house whenever one wants to, whether to walk the dog or just to get some fresh air and natural light, is among the perks that employees most appreciate about working from home. Open spaces are give. a "porch" feel to it where aesthetics like a vertical green wall carpeted with a vine motif help to seamlessly connect the outside and within. With such open areas, it is possible to stage activities that are slightly unrelated to their intended purpose. Incorporating open space can be arranged in any way, anytime. These areas are adaptable like chameleons.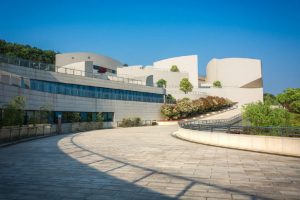 6. Hybrid Conference Rooms:
When working remotely, hybrid employees need to be seen and heard. Interior Designing Company is putting up large displays on the wall that are positioned in the middle and elevated to the same level as those who will be seated at the conference table. This inclusive setup gives the impression that those in the room and those who are remote are on equal footing. The broadest section of the tapering table is where it meets the wall, ensuring that those in the room can be seen by the remote team members who are viewing the space on a screen.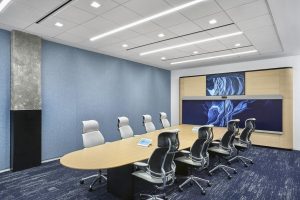 Pic credit: Garrett Rowland