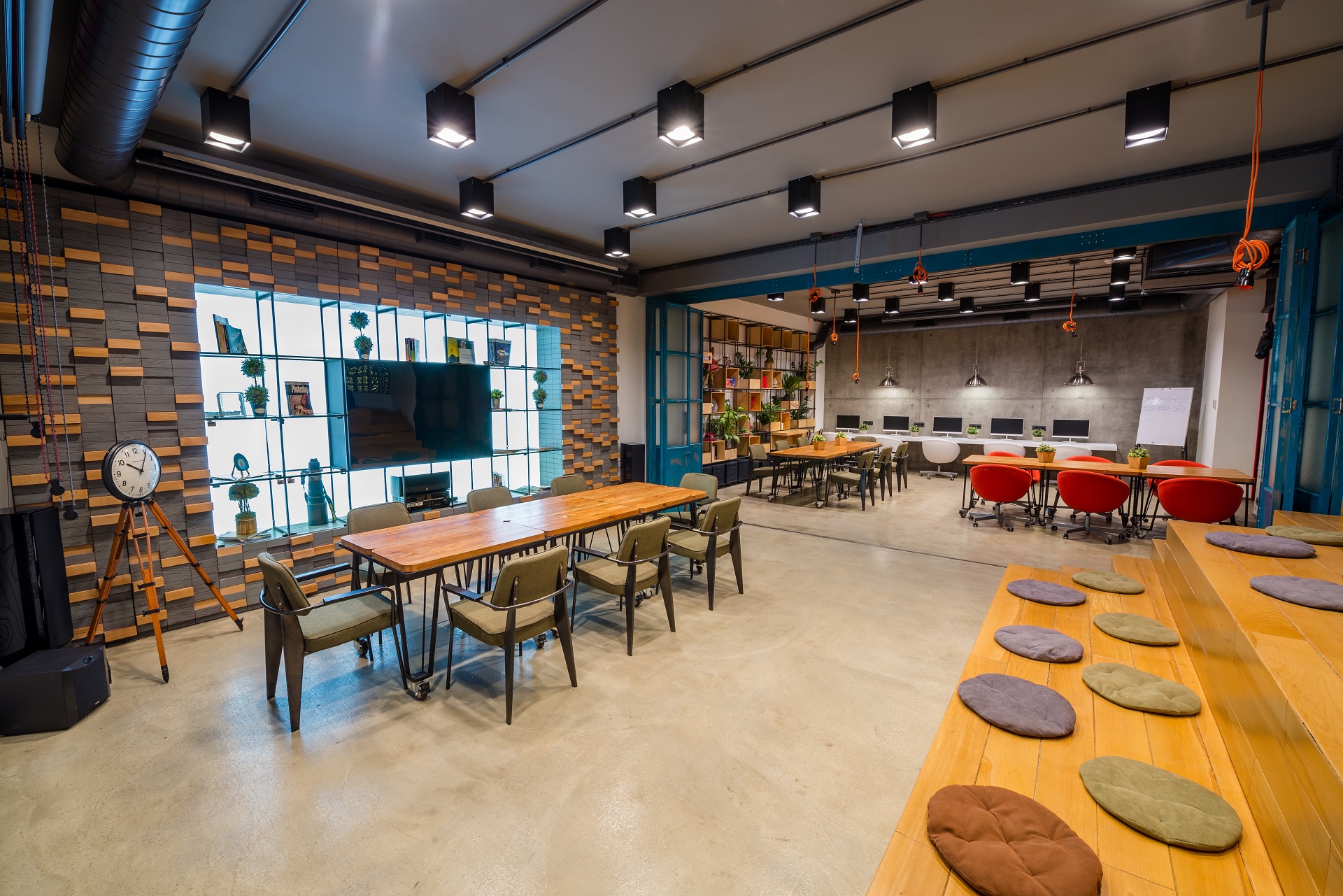 Architects with their Foot in Unique Elements of Interior Design
Overnight achievement is uncommon in the design industry. Most acclaimed interior designers have gone through years working with clients, creating unique design elements and creating a niche in the market. Turning into a commonly recognized name requires hustle and artistic sense. With their unmatched style and specialities, they have sketched out ways to capitalize on the success and reach a global clientele. They are the trailblazers and standard-bearers who are best known for their intelligent, innovative and inspiring work. Read on to know more about these famous architects who have created unique elements of interior design.
Geoffrey Bawa
"Architecture cannot be totally explained but must be experienced."

Geoffrey Bawa was a Sri Lankan Architect and the most influential one in Asia. He was the driving force behind transforming the look of Southeast Asia where he tailored modern buildings to particular environments. His work portfolio included governmental, commercial, religious, cultural, residential, social and educational buildings. He introduced principles in architect that is now globally known as 'tropical modernism' – where locally available materials in Sri Lanka and knowledge are used to create buildings with authentic, traditional themes and traditions of people living in them. This kind of architecture was motley of modern and traditional, of eastern and western culture, of formal and beautiful views for a living in the tropical city.
One of his most famous works was the re-designing of the harbour room of Grand Oriental Hotel in Colombo. The Grand Oriental Hotel (or GOH as it is famously known all over) was the first of the most modern architecture back then in the East. The interior emanates historical atmosphere and reflects Srilanka's architectural style from the 1930s. This architecture involves both an instructing and helpful position due to its mindful construction like the towering front facing the harbour and shipping and its fundamental porch isolated by a couple of yards from the arrival stage. This hotel was an ideal example of tropical modernism.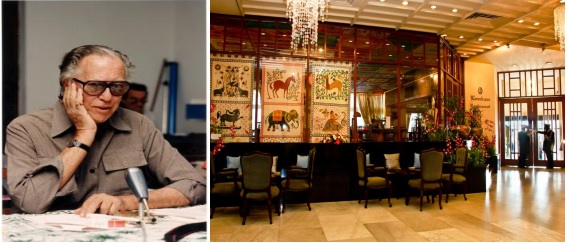 Grand Oriental Hotel, Colombo, Sri Lanka
Le Corbusier
"Architecture is a learned game, correct and magnificent, of forms assembled in the light."
Charles-Édouard Jeanneret, famously known as Le Corbusier, is a Swiss-french architect, designer, painter, writer, urban planner and colonizer of modern architecture. UNESCO World inscribed 17 of his projects in the list of heritage sites as The Architectural Work of Le Corbusier, an Outstanding Contribution to the Modern Movement. Chandigarh in India was the master plan of Le Corbusier as his urban planning expertise.
"Architectural Promenade" was an idea adapted by Le Corbusier, which he particularly put into play in his design of the Villa Savoye. This idea was inspired by Arab architecture that gives us a precious lesson – it is best appreciated in walking, on foot. He was of the belief that while you walk, and move from one place to another, you develop the features of the architecture. He was of the belief that while you walk and move from one place to another, you develop the features of the architecture. The promenade in the architecture of Villa Savoye, both in the interior of the house and on the roof terrace, eliminates the traditional difference between the inside and outside of the house.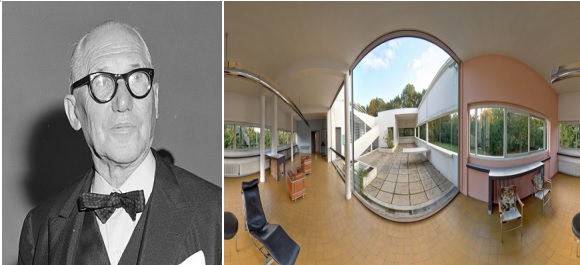 Villa Savoye, Paris, France
Lorenzo Mongiardino
"I want to create the illusion – and the reality – of permanence."
Famously called Renzo Mongiardino, he was an Italian Architect, Interior Designer and Production Designer. He revolutionized the way houses were decorated in the historical style. He reinvented the intrinsic beauty of housing interiors using antiques. A few of his most distinguished work includes two buildings built in Milan (in Via Donizetti and in via Borgonuovo), the restaurant (Da Giacomo in Milan), the restoration of several important hotels (the lobby bar at The Carlyle in New York, The Hotel Kulm in St. Moritz, The Plaza in Rome) and several shops, including Sabbadini Jewelers on Milan's Via Montenapoleone.  The skilled originator of magnificent spaces, he could assimilate together ordinary objects and antiques, in a skilled game of fabrics or painted, and a range of trompe-l'œil, whereby he created a masterwork with poor materials.
Known as the 'Architect of Illusion', Mongiardino put together fake and real objects that were presented without any hierarchy of values in a theatre setting where each object took its natural space and blended perfectly well in the story of films. One of the things that made him famous was his use of faux wall effects and the radical manipulation of proportion in a movie/theatre set for directors like Franco Zeffirelli and Gian Carlo Menotti. The mantra of his success as a set designer was to create a stunning atmosphere, not authentic but delusional and dramatic. He created Renaissance earthiness of the sets for the rough-and-tumble Zeffirelli film The Taming of the Shrew.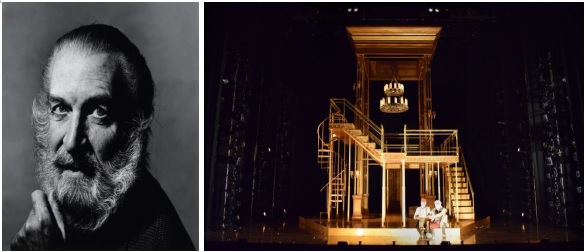 Franco Zeffirelli film set 'The Taming of the Shrew'
Frank Lloyd Wright
"Organic Architecture seeks superior sense of use and a finer sense of comfort, expressed in organic simplicity."
He was an American architect, interior designer, educator and writer. He designed more than 1,000 structures in 70 years. Wright designed original and innovative offices, churches, schools, skyscrapers, hotels, museums, and other commercial projects in which interior design elements like leaded glass windows, floors, furniture and even tableware were integrated.
Wright's work followed a philosophy of natural engineering – that design can amicably be in harmony with mankind and the climate. This philosophy was exemplified in Falling water (1935), which has been classified as "the best record-breaking work of American engineering". Wright assumed a critical part in the design developments of the 20th century, impacting architects worldwide through his works and many students in his Taliesin Fellowship. Wright was recognized as "the greatest American architect of all time" in 1991 by the American Institute of Architects.
He pioneered the Prairie School movement of architecture and also developed the concept of the Usonian home in Broadacre City, his vision for urban planning in the United States. Among his famous interior designed house, "bootlegged" houses ruled then which were conservatively designed as the impressions of the fashionable Queen Anne in Colonial Revival styles. Unlike the prevailing architecture of the 1890s, the house emphasized simple geometric massing and contained features such as occasional cantilevers, bands of horizontal windows and open floor plans, which had become a trademark of his later work.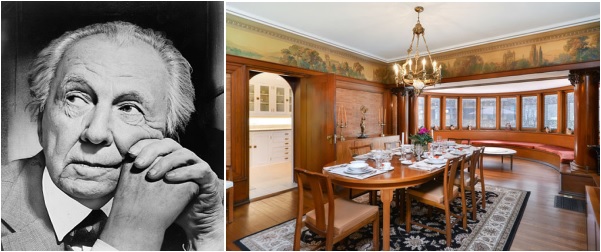 The Walter Gale House, Oak Park, Illinois